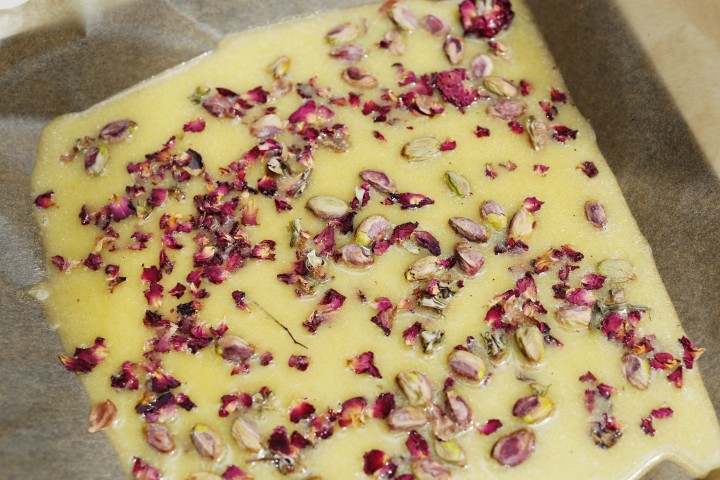 Making heartfelt gifts for friends at home is one peaceful way to bypass the shopping frenzy that can overwhelm our nervous systems. I always love to receive home made cookies or treats, and this is a festive activity you can do with the sprites. Laurel Gallucci  from Sweet Laurel Bakery came by to teach us how to make a holiday inspired white chocolate bark. This treat is quite easy to make, and you can substitute the pistachio/rose for peppermint (using broken bits of candy cane)  or dried sugared ginger for a more holiday flavor. I love the red and cream colors of the bark with rose, and it looks so lovely wrapped in little clear bags with pink or red ribbon. We can make the creation process of gift giving  just as enjoyable as the receiving during this time. Making this bark with Laurel was a nice light reprieve, not to mention being around roses opens the heart and raises the vibration.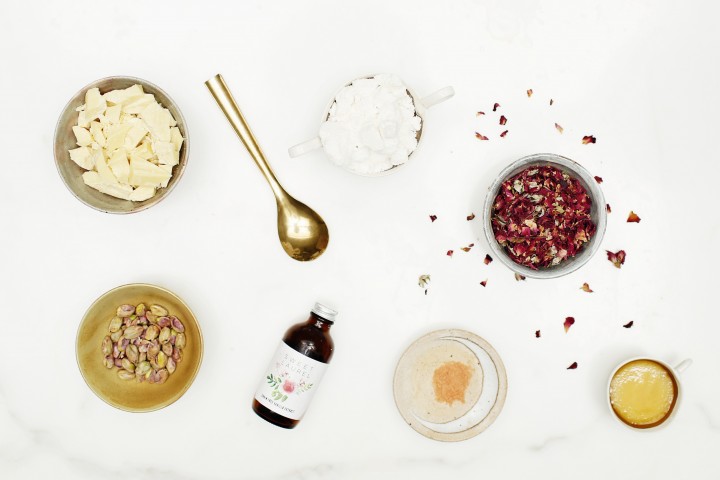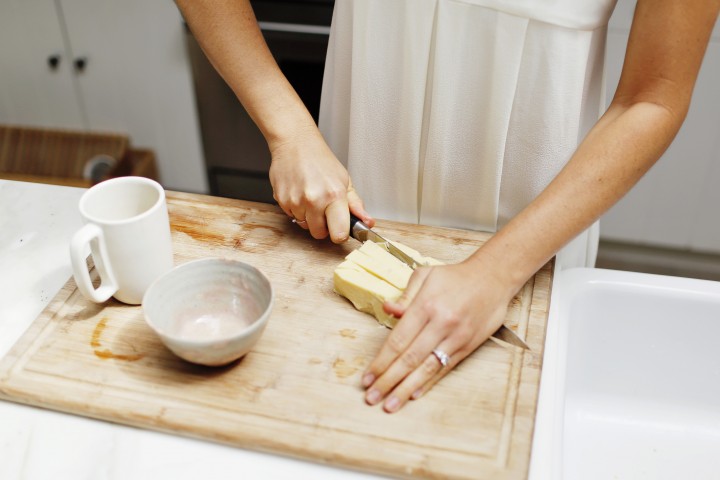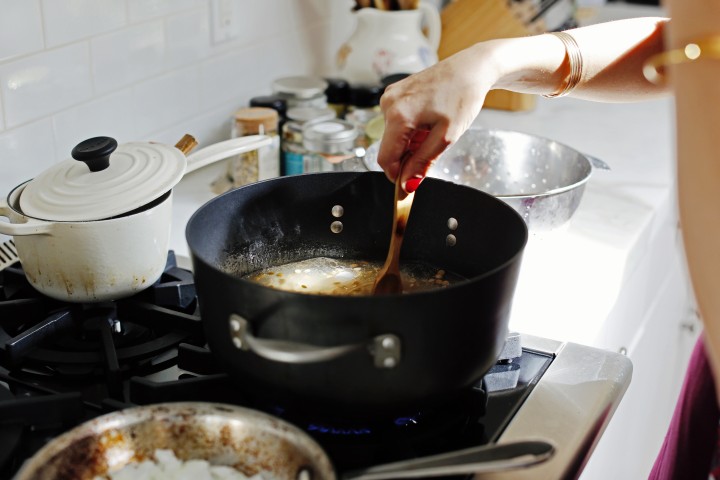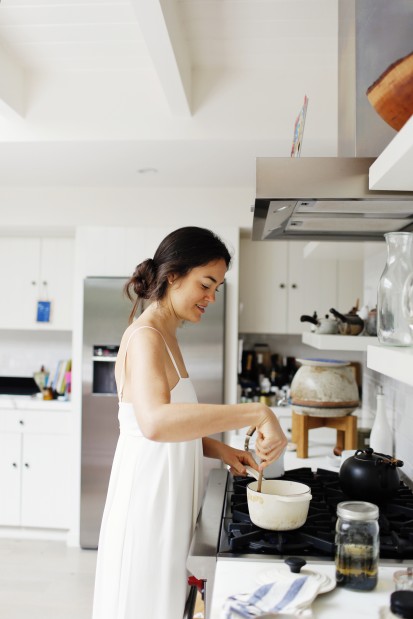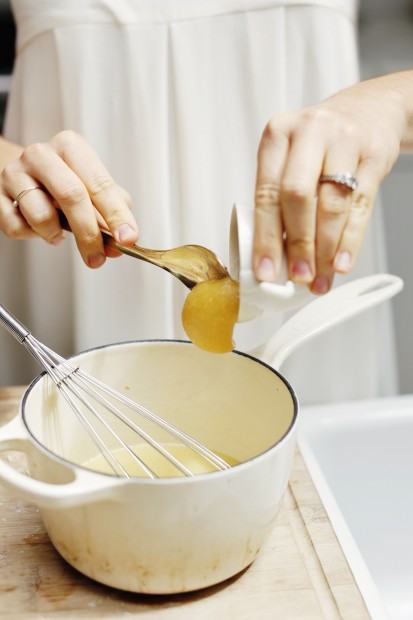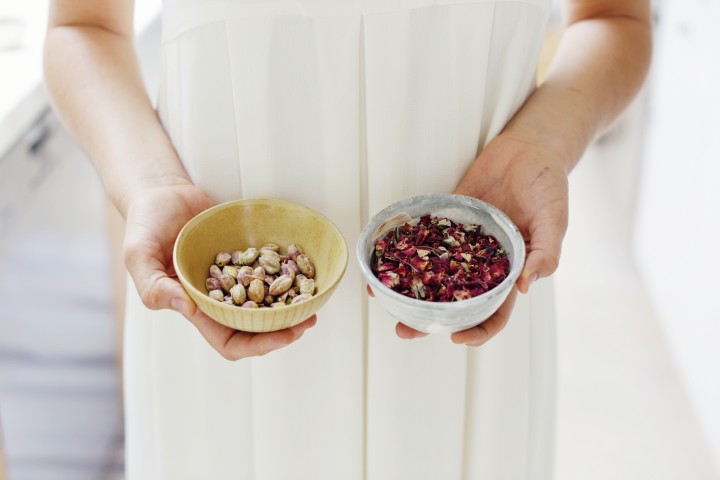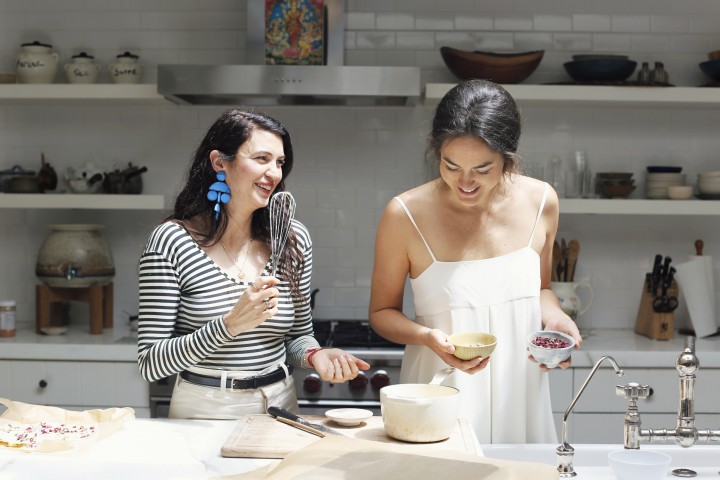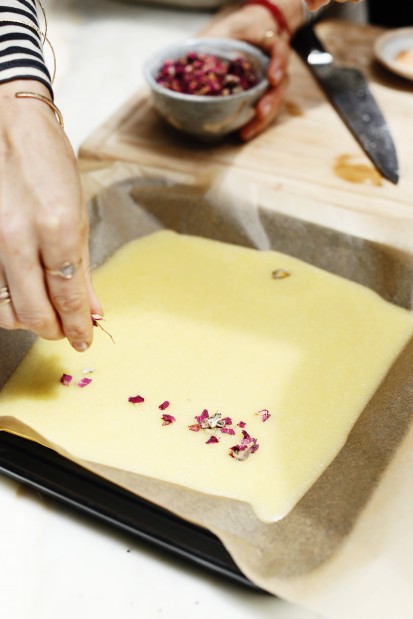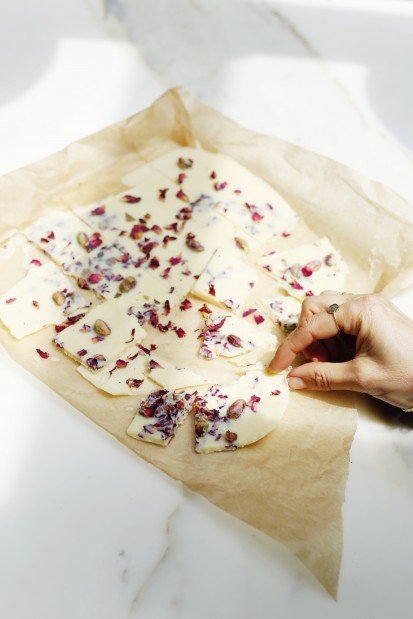 Pistachio Rose White Chocolate
1 cup cacao butter, chopped
1 cup coconut milk powder
1 teaspoon vanilla extract
2 tablespoons raw honey
Pinch of Himalayan pink salt
1/4 cup pistachios, shells removed
2 tablespoons dried rose petals
In heavy duty pot, melt cacao over low heat. It will look like melted butter. Whisk in the coconut milk powder. Continue to stir until completely smooth.
Add vanilla extract and salt to pot and stir. Remove pot from heat and allow to cool for about 10 minutes. Slowly stir in raw honey.
Pour white chocolate mixture onto large piece of parchment paper. Sprinkle with dried roses and pistachios. Place in refrigerator until solid. Break or cut into pieces. Keep refrigerated or frozen until serving. Enjoy!
The post Pistachio Rose White Chocolate Bark with Sweet Laurel appeared first on The Local Rose.