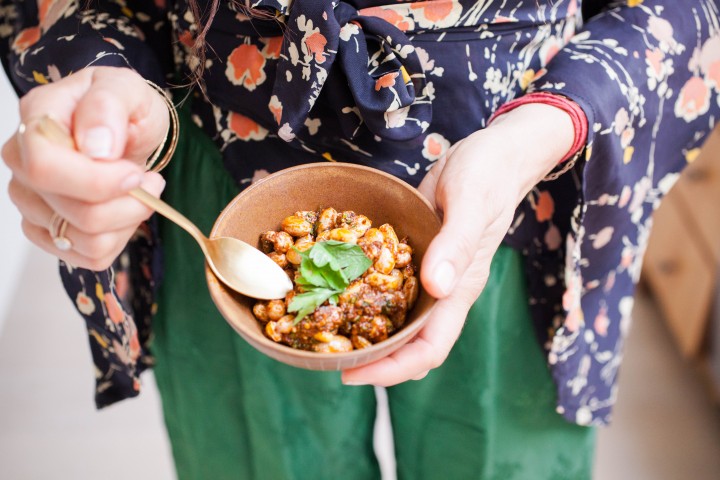 Chermoula is a North African sauce that usually compliments meat and seafood dishes. Traditionally it is made with fresh herbs, garlic, lemon or lemon preserve, cumin, salt and more. A few years ago we were hearing a lot about the chimichurri sauce from South America, and now I feel the Moroccan wave has officially descended on the culinary world. Some like to use parsley and others cilantro. I like to do a mix of both. I also like to add the Moroccan blend of herbs and seeds called Dukkah to the mix. Dukkah is usually ground up hazelnuts, pistachios, sesame seeds, cumin, coriander and salt.
I have been making it to use with the beautiful fresh beans I have been buying at the Farmer's Market and on roasted vegetables like cauliflower. This is a great dinner party recipe since it can made hours or days before. It can also serve as a marinade, and I also add it to soups and stews for extra flavor. I have taken the typical chermoula base and added a favorite Persian spice called sumac.
The sumac bush, native to the Middle East, produces deep red berries, which are dried and ground into coarse powder. The spice was long used in Europe to add tartness to many dishes until the Romans introduced lemons to the area. While it's less common, the berries may also be sold whole. Ground sumac is a versatile spice with a tangy lemony flavor, although more balanced and less tart than lemon juice. A small sprinkle also adds a beautiful pop of color to any dish.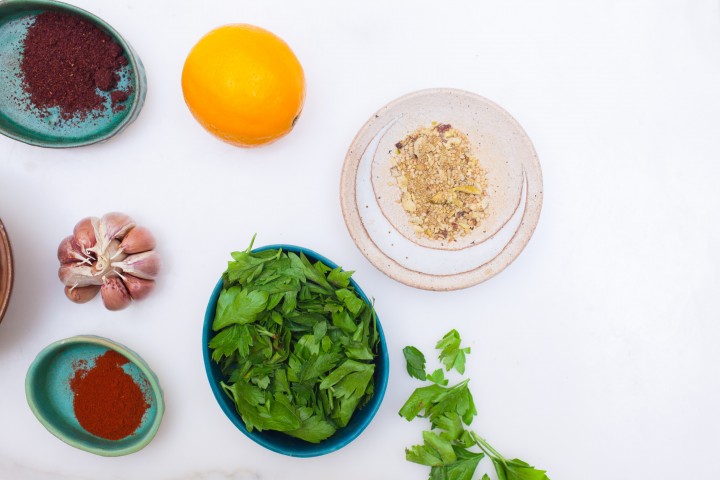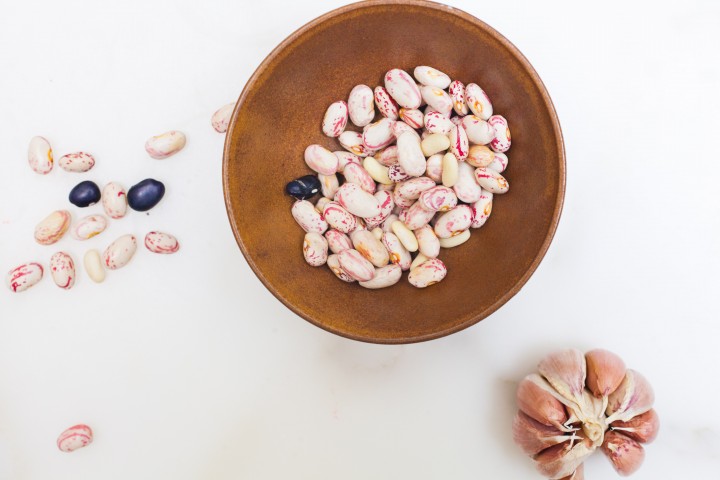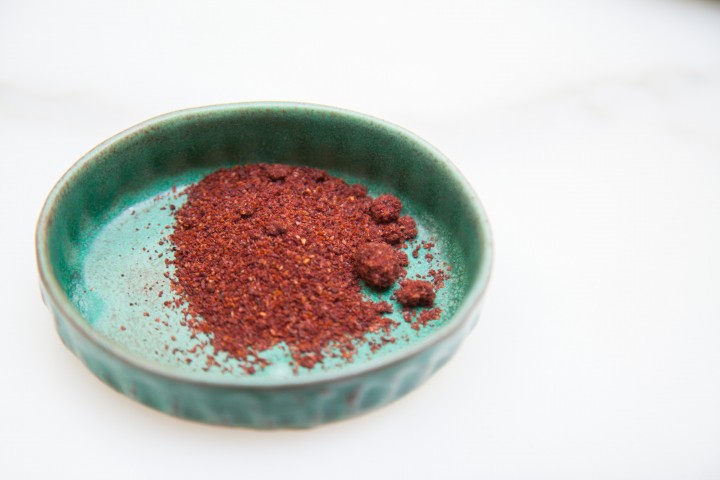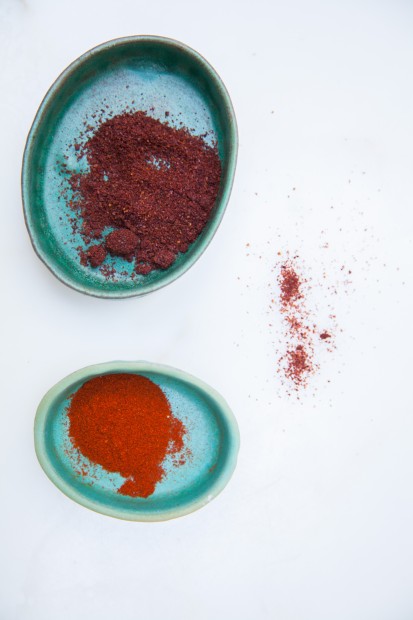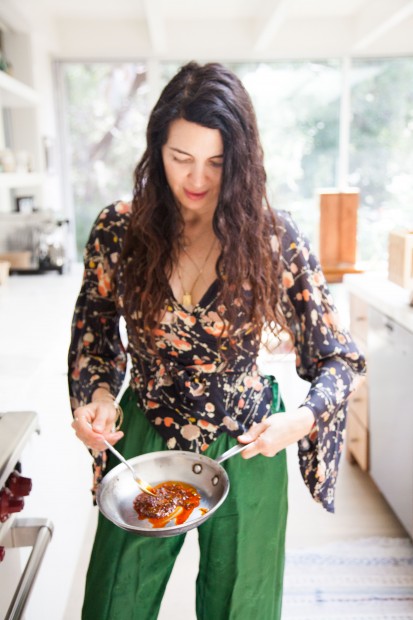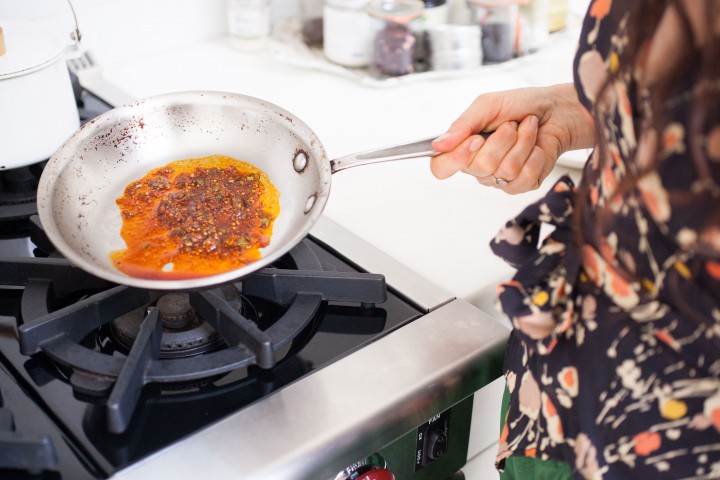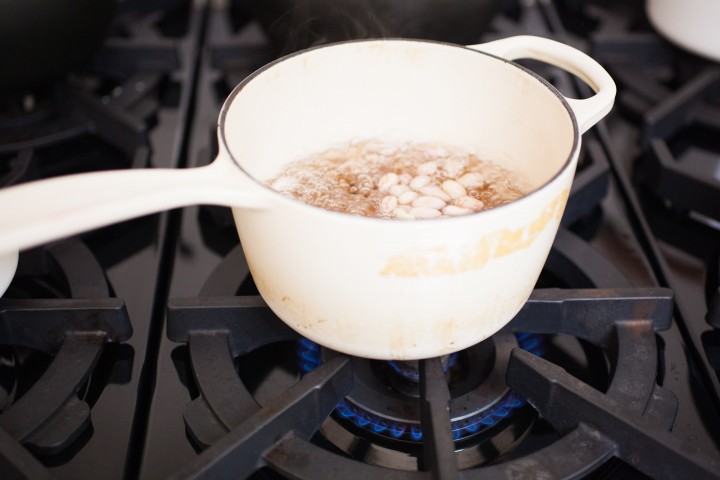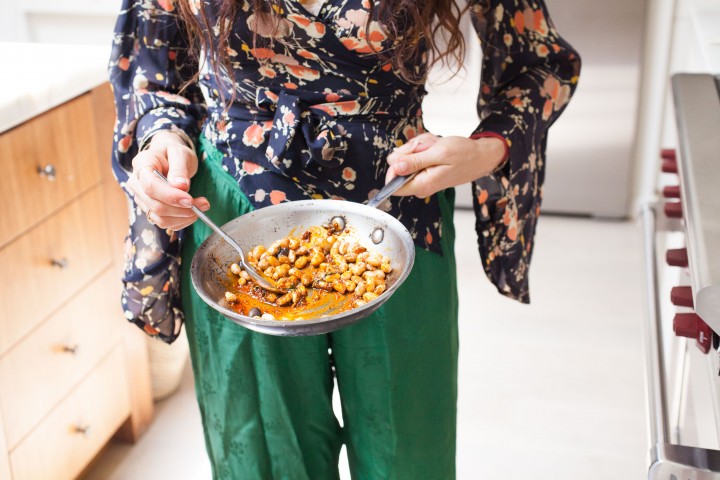 Chermoula Ingredients
1/2 Cup chopped cilantro
1/2 cup of flat parsley
2 garlic cloves (i roast these first)
2 Tsp Cumin seeds
2 Tsp of smoked paprika
1 Tsp Sumac
1 Tsp Coriander
5 Tbs Olive Oil
Juice of a lemon or lemon preserve
Sea Salt
1 Tbs Dukkah
optional ingredients to add:
Lime juice, saffron threads, ginger or chili pepper.
Mix all the ingredients in a food processor, blender or in pestle and mortar and then you can warm up in a pan. Store in a mason jar and keep in the refrigerator.
The post Persian Inspired Chermoula Sauce appeared first on The Local Rose.